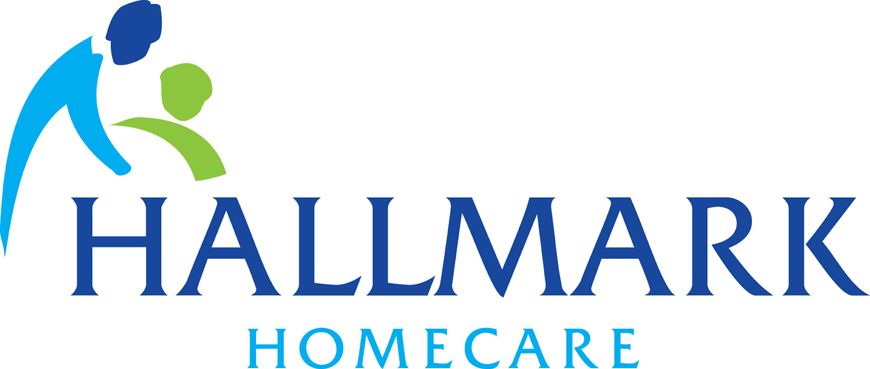 Who We Are
Hallmark Homecare is an industry disruptor, as it's solving the crippling challenges that the overregulated, high-cost, unhappy, provider model of traditional senior care industry faces.

·       Clients save money, receive better care, and have more control.
·       Caregivers earn higher wages and enjoy a preferred work arrangement.
·       Franchisees enjoy handsome profits and make a difference in the lives of others.


For the Family (Client):
We interview the family (client) and senior who need help.  Hallmark then develops an ideal Caregiver profile. We do all the vetting and background screening of prospects, and then give the client access to Caregivers that are experienced, educated, and have professional certifications. Clients then interview and choose a Caregiver that is specifically tailored to their needs.
Unlike a traditional homecare agency, the family employs the Caregiver(s) directly and has complete control of the relationship allowing them to make all the decisions related to their care.

For the Caregiver:
Caregivers prefer working with Hallmark Homecare because they like working directly for the family. There is no middleman, so we help families save between 30% and 50%. With these savings, Caregivers earn higher wages and get more hours with consistent schedules. Hence, we have a large pool of qualified Caregivers to choose from. Labor shortage is not a factor for the Hallmark Homecare model.

For the Franchisee: The Hallmark Homecare business model is more profitable than a traditional homecare agency with less overhead and fewer employees. The model is largely unregulated, which means the franchisee is not spending as much time with compliance and licensing fees and protracted start-up timeframes.
With the home-based model and two-phased launch programs, franchisees can be operating their business and generating revenue within a few weeks.

Hallmark Homecare provides a win-win-win, for the Client, the Caregiver, and the Franchisee!
 
Background
Established: 2013
Starting Franchising: 2022
Franchised Units: 10
Company Owned Units: 1

Hallmark Homecare Founder, Steve Everhart, first founded The Senior's Choice franchise in 1999 and grew it to over 700 agencies. Over time he experienced the challenges that traditional senior care businesses face and went on a journey to solve for seniors, caregivers and future franchisees. He founded Hallmark Homecare in 2013 with a mission to solve the challenges the senior care industry faced. The industry has been crippled with caregiver shortages and increasing costs of care and Hallmark Homecare was born as an alternative, streamlined approach to traditional agency models. The model offers services that are a WIN – WIN – WIN! for seniors, caregivers and franchisees.
Ideal Franchise Candidate
1. Passionate & dedicated to making a difference in the lives of others
2. Community connector
3. Business development & direct sales experience
4. Solid communicator & networker
5. Builds strong relationships with others
6. Background in human resources, healthcare, or medical sales is not required but is helpful
Owner-Operator 
Implement sales/marketing/development plan
Visit with referral partners (bagel & donut drops)
Participate in networking events
Coordinate collaborative tasks with corporate (Level 1)
Care Consultations & Coordination
Caregiver Recruitment, Screening & Vetting
Client Matchmaking
Back office administrative tasks
Customer Service
Semi-Absentee Owner
Develop a team to fulfill daily tasks listed above
Manage employees fulfilling tasks from the owner/operator role
Provide leadership for a culture of care and commitment to excellence
Develop and implement expansion plans
Speaking engagements and networking as brand ambassador
Nurture referral partner relationships
Investment Information
Registered in multi-states
Item 7 Investment Range: 1 Unit: $99,500 - $124,500 / Multi-Unit: $141,500 - $259,500
Required Net Worth: $200,000
Required Liquid Capital: $100,000
Franchise Fee: 1 Unit: $49,500 / 2 Units: $91,500 / 3 Units: $129,500
Royalty: 6% Brand Fund: 1%
Item 19: Franchisee Gross Sales $1.7M / Revenue Less Expenses: $326,982
Average Number of Employees: 0-2
Visa Candidates: No
Semi-Absentee Ownership: Yes
Home-Based: Yes
B2C Master Franchise Opportunities: No
Veteran Discount: $5,000 off initial territory franchise fee
This franchise sales information presented does not constitute an offer to sell a franchise. The offer of a franchise can only be made through the delivery of a franchise disclosure document from a franchisor. The information provided is for informational purposes and is not to be relied upon until formally presented with a Franchise Disclosure Document. The information provided is subject to change without notice and does not create any relationship between the parties.