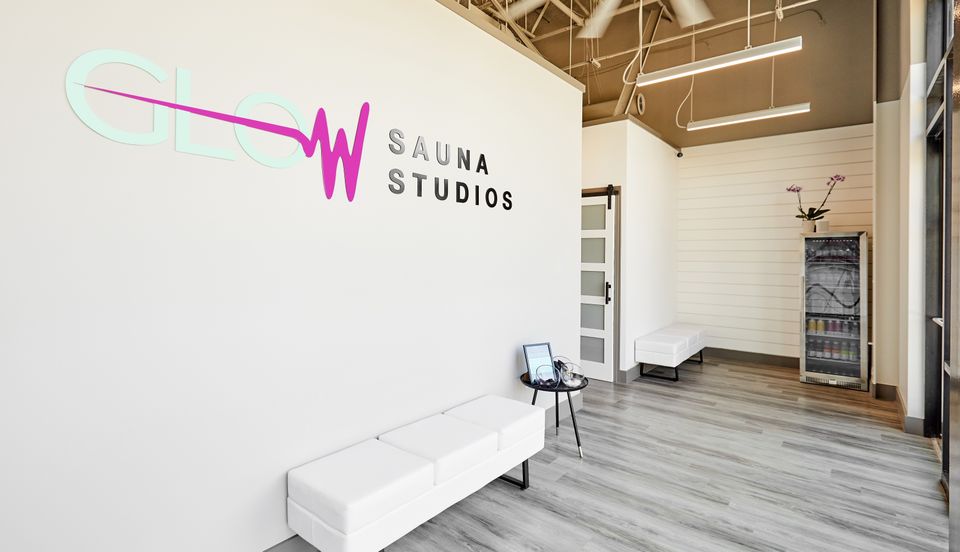 Glow Sauna Studios™ is a wellness brand that is being talked about more than ever - it's a lifestyle. It's not any one thing over another, rather It's routine fulfillment of the promises we make to our Mind, Body, and Soul.

Glow Sauna Studios™ is the leading infrared sauna studio in the markets we operate in, and for good reason. We use the latest technology, our studios spotless, our customer service unmatched, and our prices are reasonable.

The health & wellness market is getting increasingly crowded creating a need to be strategic about where and how entrepreneurs compete. Infrared Sauna and related therapies are largely untapped affording first mover advantage.

Our goal is not to offer every service in the market, like some do. Those models are far too broad, taxing on consumer spend, and cost prohibitive for many to launch. Glow differentiates in this regard and many others. Will we add another service in the future? Maybe, but we don't intend to be everything to everyone. Rather, we understand the beauty in simplicity, remain opportunistic, and understand ROI.

Offering Red Light Therapy and Halotherapy allows Glow to deliver additional therapies alongside Infrared Sauna without imposing on consumer time. Multi-therapeutic sessions diversify our revenue streams and increase the average transaction value.


Why Franchise with Glow?
 A Glow Sauna Studio Franchise is an exceptional business opportunity offering entrepreneurs access to a turnkey business model with recurring revenue.

Health and wellness is a booming industry.
Get in with a resilient and scalable business with no license requirements. An abbreviated list of reasons why includes the following:



Additional Notes
Glow Sauna Studios™ is an award winning and innovative health and wellness franchise poised for explosive growth!

The brand is led by a former strategy & operations professional who's counseled by two of the most successful national and international franchisors in the health and wellness space.

Glow is a distinctively positioned brand offering first mover advantage to entrepreneurs. We are the right brand to minimize risk and accelerate timelines with. Don't miss this incredible opportunity to be the boss in your own community!

Recurring Revenue Routine service (B2C):
Memberships & packages
Transient service (B2C): single session, promotions,
Pass-through (B2B): partnerships national, regional, & local companies
Gift Cards (B2B & B2C): holidays, birthdays, holidays, other special occasions Consumable retail (B2C):
Beverages & healthy snacks Product retail (B2C):
CBD Industry Leading Partnerships Relationships known & unknown to you will propel this brand further than any other IR concept From marketing to architects, the pieces are solved
Brand Recognition & Marketing
Top google organic result nationwide (SEO)
Strong social media presence Heartbeat W akin to a Nike Swoosh Corporate initiative tailwind Agile Model Fully integrated POS
Modest store size (1,400 - 2,000 SF) Lower staff requirements - e.g., no skilled Turnkey Operation Proven concept Multiple years in the market Resilient & Scalable Low Inventory Low overhead Smaller Royalty Lower Startup Costs $222,675 to $381,410 Secured below-market contracts Negotiated flat fee contracts with national firms Comprehensive Support & Training Your success is our success Pre-launch and opening week support Ongoing training where desired Individualism
Accommodating & flexible, if something sells in your market, let's go for it!
We do not mandate you sell Nutritional supplements Branded athleisure Other BS, nobody wants

 
Background
Established: 2023
First Unit Franchised:
Franchised Units: 0
Company Owned Units: 2
States Registered In: Alabama - AL, Arizona - AZ, Arkansas - AR, California - CA, Colorado - CO, Connecticut - CT, Florida - FL, Georgia - GA, Idaho - ID, Illinois - IL, Indiana - IN, Iowa - IA, Kansas - KS, Kentucky - KY, Louisiana - LA, Massachusetts - MA, Michigan - MI, Minnesota - MN, Mississippi - MS, Missouri - MO, Montana - MT, Nebraska - NE, Nevada - NV, New Hampshire - NH, New Jersey - NJ, New Mexico - NM, New York - NY, North Carolina - NC, Ohio - OH, Oklahoma - OK, Oregon - OR, Pennsylvania - PA, South Carolina - SC, Tennessee - TN, Texas - TX, Utah - UT, Vermont - VT, West Virginia - WV, Wisconsin - WI, Wyoming - WY
Canada Franchises: No
International Franchises: No
 
Investment Information

Cash Investment: $50,000 - $75,000
Total Investment: $222,675 - $381,410
Minimum Net Worth: $100,000
Franchise Fee: $40,000
Royalty: 6%
Ad: 2%
Item 19: Yes
Average Number of Employees: 3
Visa Candidates: No
Passive Ownership: Yes
Home-Based: No
B2B: No
Master Franchise Opportunities: Yes
Veteran Discount: Yes
 
2 Types of Ownership 
OWNER OPERATOR
Own and operate your own Glow Sauna Studio. This model is perfect for you if you're a new to owning a business, a passionate entrepreneur, or looking for your next career move.
Owners rise every morning and do whatever the business needs one any given day. Each day you get to focus on where you think could be improved and blowout your goals along the way!

ABSENTEE OWNER
Become a Glow owner while maintaining your current job or occupation. This model leans on a partnership between the owner and manager to maintain the customer experience for members and drive your return on investment. This model can be successful in both standalone units and development areas.
Ideal Candidate
A person(s) who are motivated with a strong drive to achieve success
A person(s) who are existing or former businesses owners
A person(s) who are motivated with a strong drive to achieve success
A person(s) who understands customer service comes first, always
A person(s) who has experience or familiarity with the health & wellness industry
A person(s) who is a quick learner and motivate to train their team
A person(s) with some managerial or leadership experience
A person(s) who wants the support of a franchise to launch faster and guide them
A person(s) who has access to the capital required to be successful
A person(s) who is both enthusiastic about our service
Support and Training

Financial Assistance Provided: No
Site Selection Assistance: Yes
Lease Negotiation Assistance: Yes
Recruiting Assistance: Yes
Cooperative Advertising: No

Training:
Corporate, Remote, Onsite, and Opening Week Support